Kids ask lots of question - KidsHealth has the answer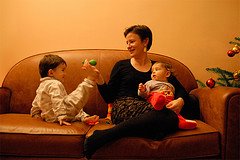 Mummy,why does....
Kids ask lots of question-KidsHealth has the answers.
WHY does my nose run? What are taste buds? Where do tears come from?
Parents know that kids have many questions about their bodies. To help kids - and parents uncover the mysteries of the
human body, KidsHealth.otg, the most-visited website for children's health information, has launched a new version of its #1
feature for kids, "How the Body Works".
Since 2004, more than 1.6 million people have viewed a "How the Body Works" feature. Using kid-friendly language animations, and activities "How the Body Works" is a popular resource for homework help and an entertaining way for kids to
get answers to their questions.
The new interactive module builds upon the previous features and now includes more than 100 articles, quizzes, wor searches, activities, and movies featuring everything from the adventures of Glandman to Col Lucy Leukocyte, commander of a body's immune system.
"Children are naturally inquisifive and have lots of questions about their bodies, whether they're looking for an answer for school or just curious about what's going on inside of them," says Dr Mary L Gavin, medical editor for
KidsHealth.org
and a paediatfician at the Alfred L duPont Hospital for Children in Wilmington, DE.
"How the Body Works' makes learning fun."
To view
"How the Body Works,"
visit:
http://www.kidsbealth.org/kid/hthw/htbw-main-page.html
-HealthNewsDigest